WELCOME
Welcome to Dybsom (for a "Do Your Best" State-of-Mind).
This is gift-giving made easy -- radiating positivity through joyful products and benefiting causes that support children both locally and internationally.
Thank you for shopping with us!
BOGO Time
Here at Dybsom, "BOGO" means: Buy One Give One | Where each purchase of a stuffed animal leads to another being donated to a patient at Valley Children's Hospital.
Thank you for making this possible!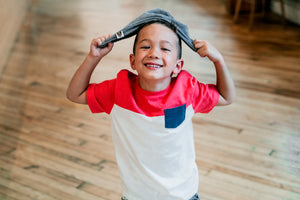 Thank you, for creating positive momentum.
What makes us different from other online retail shops is You. You are not just shopping for yourself and for loved ones; you're also helping DYB give back to worthy causes and spreading positivity to those around you. Thank you!
Click here to find out how we Give Back.